Our Collaborative Approach
We partner with extraordinary leaders and community organizations in marginalized contexts who desire to develop community-centered programs supporting mental health and wellbeing. Each partnership focuses on advancing positive mental health in sectors where systems change is both needed and possible: education, workforce, or leadership. Through consultation and collaboration, we help our partners take their initiatives from initial concept to effectiveness and sustainability.
Where we work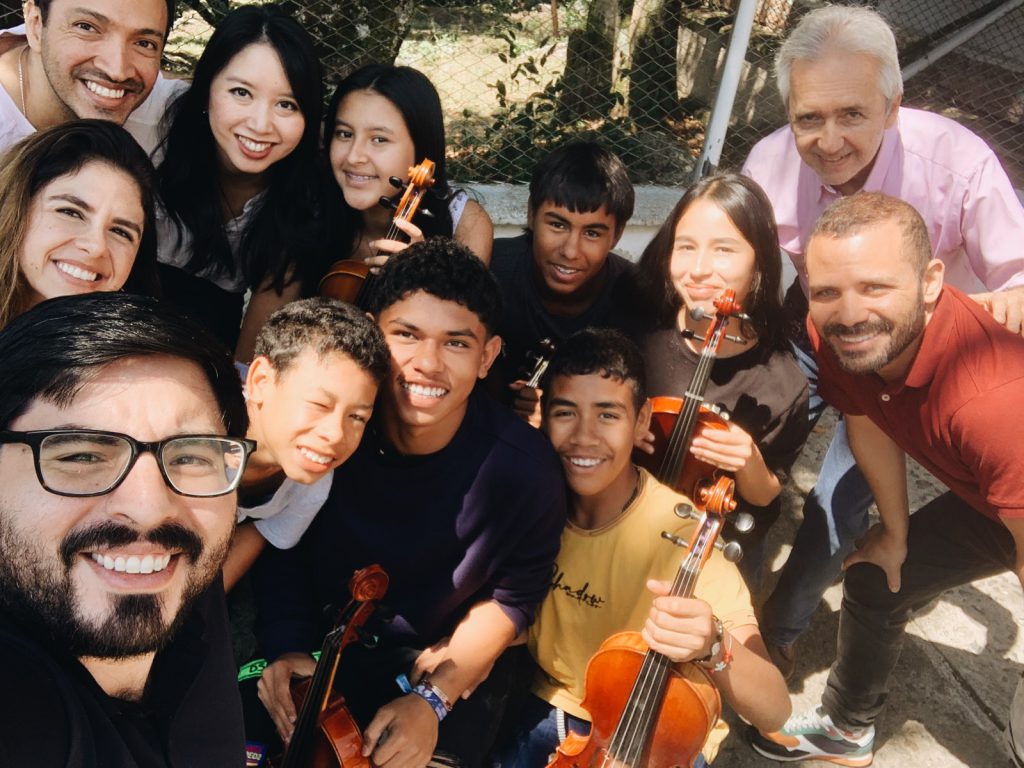 Phase 1: listening and discovery
We work with the participating organization and their community to assess and define the problem they hope to solve. This includes initial needs assessments, focus groups, and interviews. 

Using our findings and principles of human-centered design, we design a pilot program centered on participants' values to cultivate psychological flexibility.

Throughout the program, partner teams have access to our leadership support, strategic advising, evaluation support, and clinical experience. 
Phases 2-3: design, pilot, and implementation
Each subsequent year, we create clear goals for the partnership to help expand on the pilot to prepare for growth and accessibility. This frequently involves training for expansion or replication by ecosystem partners and stakeholders. Each partnership is required to measure effectiveness and adapt. 

As the partnership's impact grows, we support long-term strategy in growing a team, generating revenue, applying for larger grants, training stakeholders, and more. 

Throughout the partnership, we support partner teams by convening like-minded leaders, the input of experts with relevant experience, and our own accompaniment and support.
Listening & needs assessment
deep empathetic exploration to understand participant needs and goals to motivate participation and engagement
Program structure & design
co-creating programs and resources that respond to the most pertinent wellbeing needs of your context
Leadership development & team support
enhancing partner sustainability and strength through capacity building in relevant topics
Impact measurement & analysis
creating approachable developmental and summative evaluation strategies to understand impact and improve programs
our partnership principles
We combine psychological expertise and clinical experience with human-centered design to address problems in low- resource contexts.

We fine-tune our strategies, processes, and tools across partnerships, and we customize our support & services to our participants' needs.

We leverage a multi-year time horizon for partnership growth, evaluation, refinement, and long-term impact.

We work with leaders embedded in local communities to design for community participation and ownership. Initiatives are created to last beyond Brio's involvement, achieving systems-change and local partnership with government and civil society.

We emphasize mental health prevention and promotion, creating cross-diagnostic interventions that inclusively support and benefit the community as a whole, reducing overall need for treatment. 
explore partnerships
meet our team
Our Mental Health Design Toolkit
While much of mental health design requires customization, we have created a mental health design toolkit that combines the best of clinical practice, psychological research, and human-centered design principles. We use the processes in our toolkit with each partner.
Access the Toolkit