India: designing wellbeing initiatives for children, teachers, and communities
Partnering with Kshamtalaya to build mental health and wellbeing into education systems in Rajasthan, Delhi, and Bihar.
Visit Kshamtalaya
Support our partnerships
Imagine school systems in which students and teachers are supported to grow and thrive in the classroom and beyond.
Since 2020, we have partnered with Kshamtalaya Foundation to create effective programs that build well-being skills among children and teachers in government schools.
Each program is designed to help participants develop key mental health capacities that allow them to respond to challenges in new ways. Over the course of our partnership, hundreds of participants have directly contributed to the shaping of each program through feedback and stories.
As our initiatives continue to grow, we are excited to see Kshamtalaya's vision come to life: that all children will realize their true potential through meaningful, relevant and compassionate education.
Key areas of partnership:
Cultivating teacher well-being skills to enable compassionate and values-driven classrooms
Training local leaders and fellows in wellbeing leadership and supporting their overall development
Creating evidence-informed, community-centered curriculum and model to build children's wellbeing skills in the classroom and beyond
Strengthening educators
21-day wellbeing program through audio and facilitation
The Hausla program is our flagship well-being experience designed for educators. Each day of the program offers an audio segment that includes a story, a lesson, a practice, and a reflection that helps to build skills for responding to stressful situations and moving toward personal values. There is an accompanying workbook and facilitated sessions to reflect on learning and growth. Over the course the program, participants experience a growing sense of centeredness, connectedness, and purpose.
Participating educators reported noticeably more ability to describe their emotions, an increase in coping behaviors, an increased sense of balance at work, lower levels of stress, closer relationships, and a heightened ability to monitor and regulate their emotions. In a recent pre/post evaluation of a cohort of teachers, we found a statistically significant improvement on the WHO-5 Well-being Scale, with nearly 70% participants improving.
This highly-scalable program has reached countless individuals in audio form. Through local partnerships, both civil society organizations and government entities have adopted the program. State-level leaders in Rajasthan and Bihar have also participated in the facilitated program, enabling the rollout of Hausla to thousands of teachers in 2022.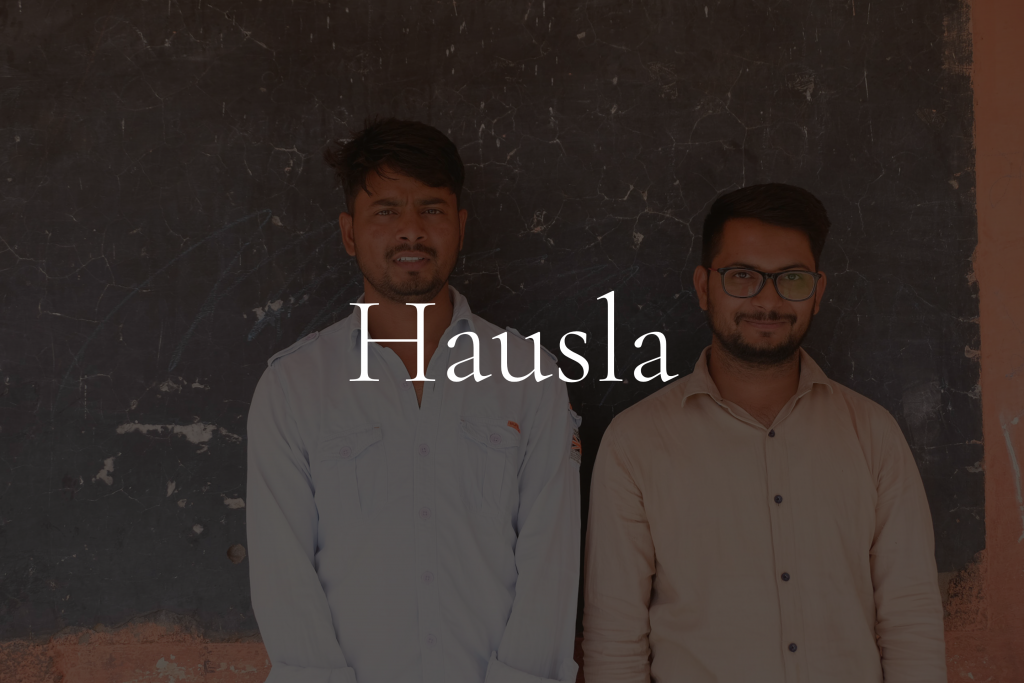 Training wellbeing leaders
Year-long fellowship program for social sector professionals dedicated to wellbeing leadership
Wellbeing is becoming a growing interest among social sector professionals, especially emerging leaders. However, there are few opportunities to learn how to lead and facilitate wellbeing experiences available to those who want to learn.
In 2022, we launched our inaugural cohort of "Wellbeing-preneurs": entrepreneurial masters students and emerging professionals dedicated to creating wellbeing initiatives in their own contexts. These phenomenal individuals participate in both in-person and virtual trainings, receive coaching and guidance, and are practicing through hands-on leadership.
As part of their training, the Wellbeing-preneurs each lead approximately 100 teachers through the Hausla program over the course of their fellowship year. They are then supported to launch their own wellbeing initiatives.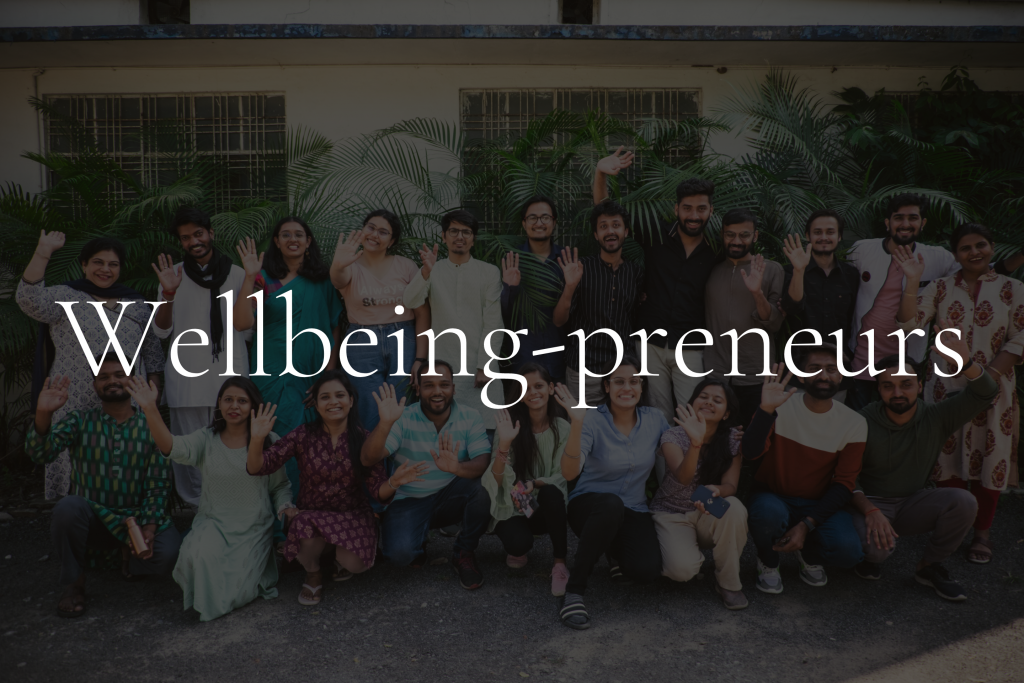 Helping children thrive
Creating evidence-driven, age-appropriate state curriculum to help children build positive mental health and wellbeing
This multi-year curriculum writing project is in partnership with the Rajasthan State Council of Education Research and Training. Building on several research-driven models, the program is designed for grades 3-5. Children build skills that include present moment awareness, compassion for self and others, and values-driven action.
Utilizing stories, activities, and art, the program aims not only to teach about the skills but to help children understand them experientially. The lessons draw from daily life, including nature and community rhythms.
This ongoing partnership with the state government makes it possible for educators and administrators to offer input and insight into the content. Over the course of 2023-2024, the curriculum will be piloted in 50+ schools and considered for a state-wide rollout.